If you don't drink gin you may not know the brand Tanqueray, a product owned by Diageo. But Tanqueray has been around for almost 190 years, going back to the days when London Dry Gin was first created. Today Tanqueray is one of the most dominant gin brands in the world, and the leading brand in the USA.
But gin is not a growth category. And Tanqueray, despite its great product heritage and strong brand position, has almost no growth prospects.
Any product that doesn't grow sales cannot generate profits to spend on brand maintenance. Firstly, if due to nothing more than inflation, costs always go up over time. It takes rising sales to offset higher costs.  Additionally, small competitors can niche the market with new products, cutting into leader sales. And competitors will undercut the leader's price to steal volume/share in a stagnant market, causing margin erosion.
Category growth stalls are usually linked to substitute products stealing share in a larger definition of the marketplace. For example sales of laptop/desktop PCs stalled because people are now substituting tablets and smartphones. The personal technology market is growing, but it is in the newer product category stealing sales from the older product category.
This is true for gin sales, because older drinkers – who dominate today's gin market – are drinking less spirits, and literally dying from old age. In the overall spirits market, younger liquor drinkers have preferred vodkas and flavored vodkas which are "smoother," sweeter, and perceived as "lighter."
So, what is a brand manager to do? Simply let trends obsolete their product line? Milk their category and give up money for investing somewhere else?
That may sound fine at a corporate level, where category portfolios can be managed by corporate vice presidents. But if you're a brand manager and you want to become a future V.P., managing declining product sales will not get you into that promotion. And defending market share with price cuts, rebates and deals will cut into margin, ruin the brand position and likely kill your marketing career.
Keith Scott is the Senior Brand Manager for Tanqueray, and his team has chosen to regain product growth by using sustaining innovations in a smart way to attract new customers into the gin category. They are looking beyond the currently dwindling historical customer base of London Dry Gin drinkers, and working to attract new customers which will generate category growth and incremental Tanqueray sales.  He's looking to build the brand, and the category, rather than get into a price war.
Building on demographic trends, Tanqueray's brand management is targeting spirit drinkers from 28-38. Three new Tanqueray brand extensions are being positioned for greatest appeal to increasingly adult tastes, while offering sophistication and linkage to one of the longest and strongest spirits brands.
#1 – Tanqueray Rangpur is a highly citrus-flavored gin taking a direct assault on flavored vodkas. Although still very much a gin, with its specific herb-based taste, Rangpur adds a hefty, and uniquely flavored, dose of lime. This makes for a fast, easy to prepare gin and tonic or lime-based gimlet – 2 classic cocktails that have their roots in England but have been popular in the US since before prohibition. And, in defense of the brand, Rangpur is priced about 10-20% higher than London Dry.
#2 – Tanqueray Old Tom and Tanqueray Milacca appeal to the demographic that loves specialty, crafted products. The "craft" product movement has grown dramatically, and nowhere more powerfully than amongst 28-42 year old beer drinkers. Old Tom and Milacca leverage this trend.  Both are "retro" products, harkening to gins over 100 years ago. They are made in small batches and have limited availability. They are targeted at the consumer that wants something new, unique, unusual and yet tied to old world notions of hand-made production and high quality. These craft products are priced 25-35% higher than traditional London Dry.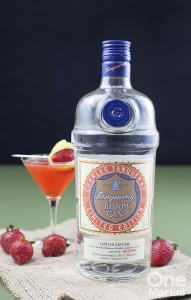 #3 – Tanqueray No. 10 is a "super-premium" product pointed at the customer who wants to project maximum sophistication and wealth. No 10 uses a special manufacturing process creating a uniquely smooth and slightly citrus flavor. But this process loses 40% of the product to "tailings" compared to the industry standard 10% loss. No. 10 is the high-end defense of the Tanqueray brand (a "top shelf" product as its known in the industry) priced 75-90% higher than London Dry.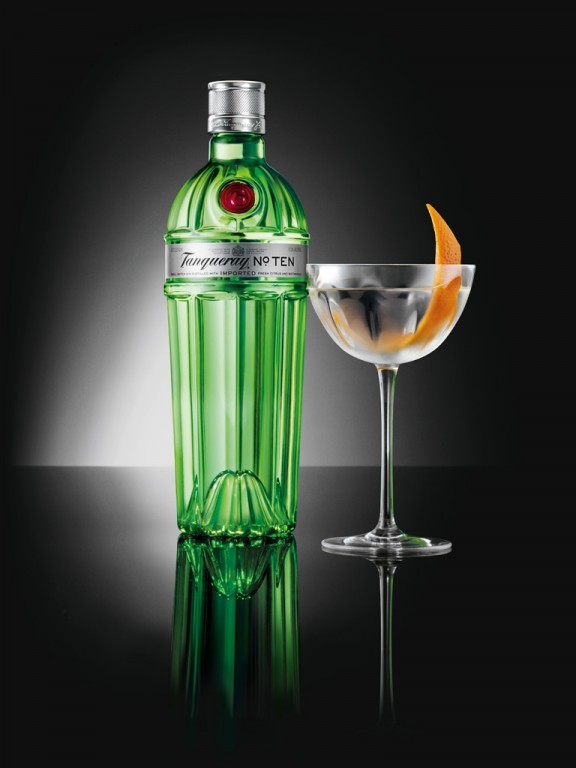 No. 10 is being promoted with "invitation only" events being held in major U.S. cities such as New York, Chicago and Atlanta. No. 10 "trunk events" bring in some of the hottest, newest designers to showcase the latest in apparel trends, accompanied by hot, new musical talent. No. 10 is associated with the sophistication of super-premium brands – individualized and rare products – in a members-only environment. Targeted at the primary demographic of 28-38, No. 10 events are designed to lure these consumers to this product they otherwise might overlook .
Rather than addressing their gin category growth stall with price cuts and other sales incentives, which would lead to brand erosion, price erosion, and margin erosion, the Tanqueray brand team is leveraging trends to bring new consumers to their category and generate profitable growth.  These innovative brand extensions actually build brand value while leveraging identifiable market trends.  Notice that all these sustaining innovations are actually priced higher than the highest volume London Dry core product, thus augmenting price – and hopefully margin.
Too often leaders see their market stagnate and use that as an excuse lower expectations and accept sales decline. They don't look beyond their core market for new customers and sources of growth. They react to competition with the blunt axe of pricing actions, seeking to maintain volume as margins erode and competition intensifies. This accelerates product genericization, and kills brand value.
The Tanqueray brand team demonstrates how critical sustaining innovation can be for maintaining growth at all levels of an organization. Even the level of a single product or brand.  They are using sustaining innovations to lure in new customers and grow the brand umbrella, while growing the category and achieving desired price realization.  This is a lesson many brands, and companies, should emulate.