Adam's eye opening speeches show organizations how to deal with market shifts and align with trends to grow.
WORKSHOPS
Adam's workshops allow you to uncover your  business's status quo risk and identify game changing opportunities in your industry.
COACHING
Adam can work with your Board and leadership team to help management understand market shifts and manage Status Quo Risk, leading to improved linkage to customer needs and better competitive performance.
MASTERING BUSINESS GROWTH
IN A DYNAMIC WORLD
Companies today struggle to maintain dominant market positions. When focusing on your core threatens to make your business irrelevant and the marketplace is changing so fast predicting its twists and turns seems impossible, your organization needs guidance — and fast.
Adam Hartung's 20 plus years of experience developing and implementing successful business strategies to take advantage of emerging markets has made him a worldwide leading speaker on business growth. As a Fellow of National Association of Corporate Directors (NACD) and as the No. 1 Leadership columnist for Forbes.com since 2009, Adam has been featured in publications such as Rolling Stone Magazine, The Week and BBC Television for his bold market predictions that have all came true. Through a rich collection of case studies and stories, Adam can show your organization how to develop new business, create new products and seize hidden marketplace opportunities.
ADAM HAS BEEN FEATURED IN
IN THE BLOG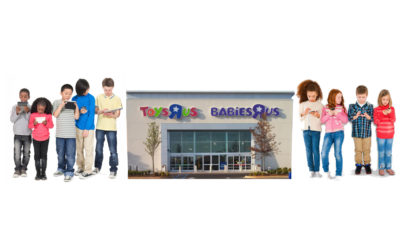 Over the last decade everyone knew that customers were buying more stuff on-line, including toys. And everyone also knew that WalMart was using low prices on things like toys to keep customers going to their stores. If this was so obvious to everyone, why didn't Toys R Us leadership do something? It has a lot to do with watching Trends.
read more